Office Odor Removal
Smells develop in offices from a variety of reasons. A musty smell may indicate the presence of moisture, mold or mildew. Then there are the food and beverage spills, body odors and the occasional smoker. These odors get embedded in the carpet and furniture, cling to the walls and ceiling and get trapped in the duct-work of the building. Simply cleaning the office is often not enough.
Your business depends upon customers knowing you have good hygiene standards.
You want clients and their relatives to walk through your door and instantly feel at ease.
Call (919) 818-6880 for Odor Removal Service!

Office Odor Removal – Our ozone sanitation processes can inactivate organic odors, leaving your facility smelling only of fresh clean air.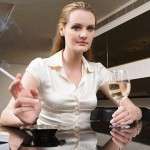 | Autos | Home | Office | Foods | Pets | Smoke | Restaurant | Viruses |
We are serving North Carolina Raleigh and surrounding areas.
 Odor Killer Pro NC Odor Removal Service is serving Triangle areas including:
Cary, Chapel Hill, Clayton, Dunn, Durham, Apex, Henderson, Louisburg, Norlina, Oxford, Pittsboro, Raleigh, Rocky Mount, Roxboro, Sanford, Selma, Siler City, Smithfield, Tarboro, Wake Forest, Wilson etc.